Conscious Company Ltd.
Change from the soul –

lead from the heart
Programs Include:
Conscious Leadership Workshop

Visionary Leadership Advanced Programme
Next course dates:
TBA
Halfmoon Bay, BC, Canada
Click here to download the flyer for The Visionary Leadership Advanced Programme
Uncover your own authentic greatness, the innate visionary leader that lies within, and become an agent of conscious transformation in your family, career and society.
REGISTER BELOW
The Visionary Leadership Advanced Program – TBA – Pay in Full – $1950 CAD
The Visionary Leadership Advanced Program – TBA – Resit Price – $975.00 CAD
The Visionary Leadership Advanced Program – TBA – Deposit – $200.00 CAD
Ask yourself: are you…
Ready to wake up and step into your full greatness, your real potential?
Longing to embrace a conscious set of values and actions aligned with your real purpose in life?
Willing to let life access and pull out of you the highest and the best you are capable of?
Prepared to be part of a brand new wave of authentic, conscious influence and change that starts internally and is spreading around our world?
Then join us. Come and clear the limitations, blocks and self-saboteurs that hold you back and keep you small or unfulfilled. Discover a stillness and clarity of purpose by tapping into your deepest self, your innate genius, and flourish in the service of true leadership by becoming an authentic instrument of conscious change.
Clear the Hidden Blocks and Develop Your True Leadership Greatness, Passion and Vision
At The Visionary Leadership Programme you will discover how to:
Identify the qualities you admire the most in the world's truly great corporate, political, humanitarian and spiritual leaders, and discover how to live authentically as an embodiment of those highest qualities.
Free yourself from labels, rules, and identities that have limited you or kept you small and open into your highest, deepest, fullest potential.
Uncover and clear the damaging and undermining traps of victim, blame and defence games, take wholesome responsibility to stand in the truth of your own infinite capacity.
Clear specific deep-seated 'ego traps' that have sabotaged and sidelined you in the past, and free yourself to operate from an unshakable sense of purpose and direction.
Move beyond old paradigms of fear driven 'winner takes all' competition and harness the exponential power of cooperative competition.
Discover how and why some of your prized values can actually be traps; get clear on which are your true core values and let them truly support, direct and champion you.
Take the lid off your leadership potential and radiate true authenticity as you give unbridled permission and encouragement for others to do the same.
Prerequisite: Conscious Leadership Workshop or The Journey Intensive or Out of the Blue
What makes us different?
There are large numbers of leadership books available and a number of leadership seminars on offer. The books are full of description, story and anecdote; they are sometimes inspiring, but they do not give direct methods, strategies, tools that will allow you to truly uncover, develop and embody the greatness of conscious and visionary leadership. Everyone has an opinion as to what great leaders look, sound and act like – their qualities are demonstrable, even if we disagree about the relative values of those qualities – but no one can tell us how to achieve the greatness we sometimes see in others.
This is where Conscious Company has a rare advantage, and a unique proposition. With the Visionary Leadership Programme we have the tools that can wake up and welcome forth the innate genius, the innate greatness in us all. We have the tools to directly foster, engender and develop the highest quality conscious leadership. These skills, these tools and realisations are yours for the taking.
Testimonials:
Annie Mignault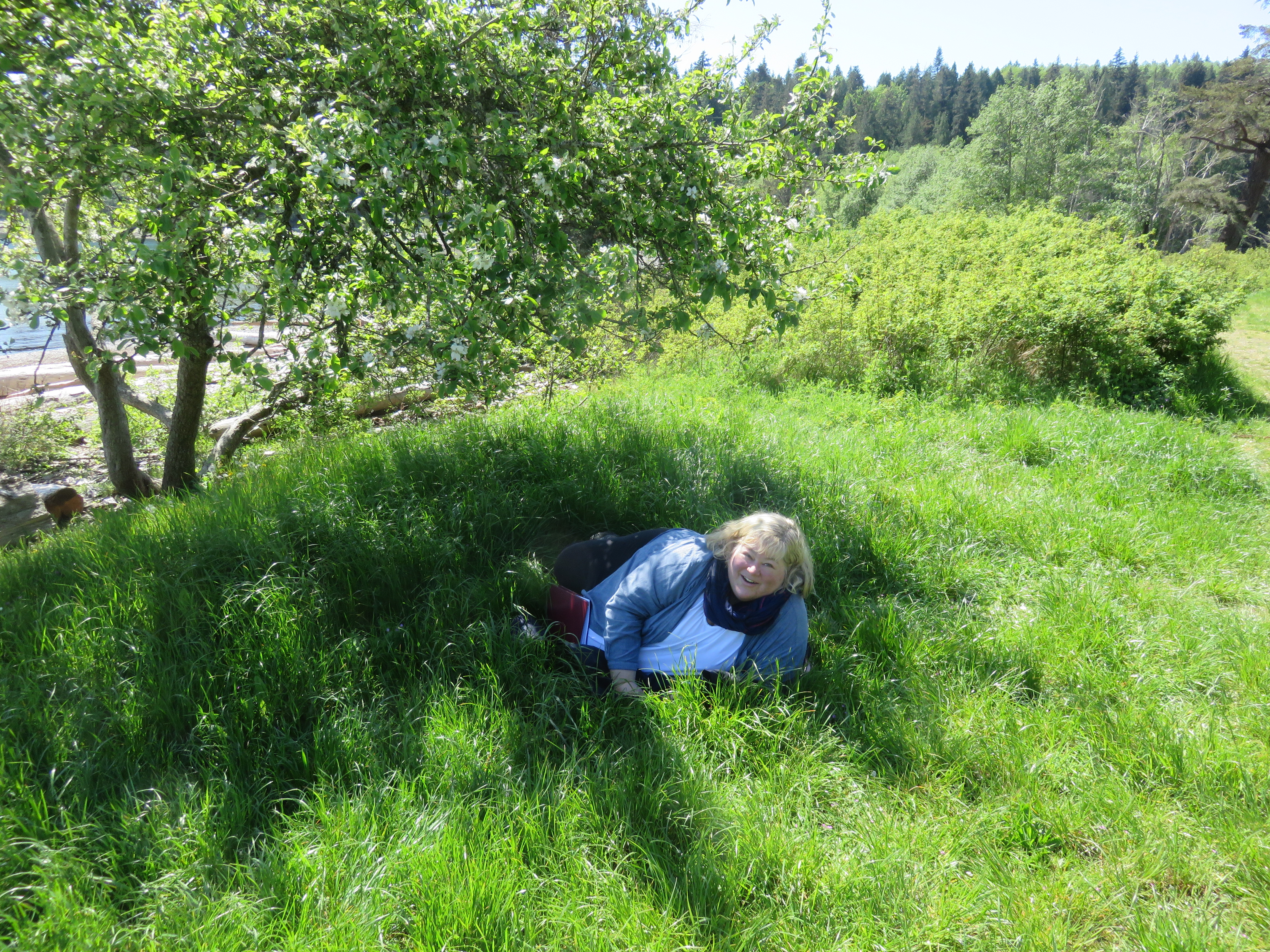 "I broke free from an internal emotional jail sentence…Also, changing the inside (beliefs, vows, rules, …) can have a great noticeable fast impact on physical symptoms when the right beliefs / vows are in place and there is space to allow that to unfold. Even the participants were able to witness the changes in me in only a few days…I can finally exist and show up in the world, in my life, just the way I am. This is the BEST Journey retreat for me so far. This was also the best location for it. Bet Diening-Weatherston's home and the way the retreat was organized was perfect..contributed to the healing for sure.
Eunice Walshe:
"I felt stuck emotionally, and knew in my heart that I had unmet emotions to connect to, to express and heal from, to move forward in my life. I was able, with loving support from Bet Diening-Weatherston and the group to finally close an open wound from my childhood. The laughter of the group was so contagious and a huge gift to me as I have struggled to laugh in my life! – I cried with laughter. The location at Halfmoon Bay for the retreat was awesome. Daily walks in the forest were nourishing and healing. Bet and her home were so welcoming and surrounded by nature. I feel the readers of my book will be introduced to the VL workshop as they read my journey from victimhood to connecting to my own leadership potential."

Judy Salt:
"I feel more empowered and am able to make choices from a new consciousness. They may be the same choices as before, but I am far more aware of why I am doing this. I have learnt to share, to cooperate, to work as a team and to laugh joyously and mischievously, all the while retaining my own sense of self. It uses all of the processes from The Journey, as well as several extra processes and ideas to provide an amazing toolkit to enable me to engage with life fully, to find the leader within myself, to deal with my repressed emotions in a non-judgemental way, and to see a clear path forward for my life. The clearing during the week of stored, repressed emotions was incredible. It happened in such a supportive environment, with clear guidance from Bet Diening-Weatherston, and with an amazing group of people who have become such good friends, who really get me, wants and all, and are still there, cheering me on, with all love and support."
What are the courses offered?
The introductory course for the Visionary Leadership series is the Conscious Leadership Workshop (CLW). The CLW is a prerequisite course for The Visionary Leadership Advanced Programme.
---
Conscious Leadership Workshop
Click here for Conscious Leadership Workshop information and dates.
Trainers,

please

email Bet t

o register for the Conscious Leadership Workshop.
---
The Visionary Leadership Advanced Program
Next dates:
TBA
Halfmoon Bay, BC, Canada
REGISTER BELOW
The Visionary Leadership Advanced Program – Pay in Full – $1950 CAD
The Visionary Leadership Advanced Program – Resit Price – $975.00 CAD
The Visionary Leadership Advanced Program – Deposit – $200.00 CAD