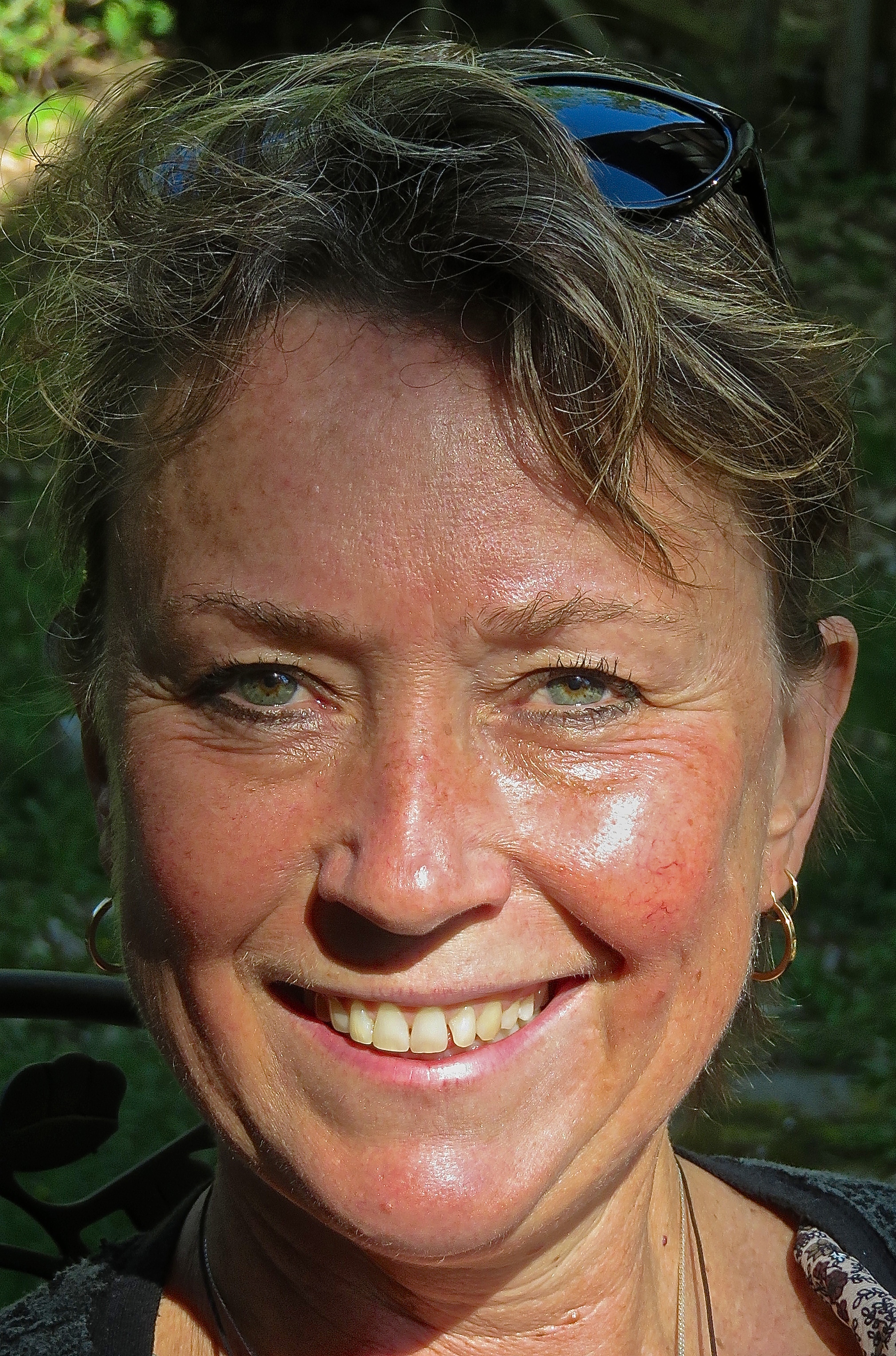 Bet is a lover of Truth. She is passionate about creating a safe and trusting space inspiring, in others, a willingness to explore the truth of who they really are. She has learned that 'everything' we have experienced in life can be seen as a gift when we are willing and open to that teaching. Bet invites the clients to heal themselves by unwrapping the seemingly impossible traumas, diseases and hardships with compassion, clarity and forgiveness. She will gladly walk the talk with them bringing current real life examples into her sessions for all to share and heal together. In open exposure and from a place of vulnerability and with humour, Bet helps shave off the 'noise' of life by holding a higher vision of each of us than we can presently see for ourselves. Humanity deserves a shift towards a healthier and more positive existence. It is her intention to continue to inspire this choice in others and herself.
Bet has been a teacher and a businesswoman She is currently a Journey and Visionary Leadership presenter, coach and an internationally accredited Journey Practitioner. Bet hosts 'Radical Healing Journey', a five-week international on-line program. She also co-hosted The Enneagram Masterclass 18-Month Virtual Immersion Program for two years. Bet was the North American director for Conscious Leadership Coaching for three and a half years. Bet is a contributing author to Brandon Bay's booked titled, "Living the Journey"
Bet offers a variety of  live Journey and Visionary Leadership seminars in North America and in Greece. These seminars range from the signature Journey Intensive seminar to the nine-day Visionary Leadership Advanced Program.
Bet also does online programs so that people from all over the world can benefit from both the skills and the global community of fellow lovers of truth.
In her private practice Bet does one-on-one Journey and Coaching sessions. This personal attention to detail invites each client to identify, up-root, clear and heal from emotional and physical blockages. Clients are grateful for the shift in conscious choices they are then able to make from a place of clarity and courage.
Bet also has permission to create tailor-made corporate programs, using both The Journey and Visionary Leadership skills, that best suit the very specific needs of the organization. Together, with the key decision makers of the company, Bet will design a variety of skill activities, which support the staff members and their spheres of influence.
 As a Visionary Leadership & Journey Presenter/Coach/Practitioner I would be honoured to help remind you just how incredible you are!!!
Two Hour 1-on-1 Coaching Session
Full Day 1-on-1 Coaching Session
Six Month Coaching Package
Radical Healing Journey
5 Week Online Home Study Course: Physical, Emotional, Fears, Beliefs & Forgiveness themes with video and live group call support. Each person works with an accountability partner to do the 1:1 process work with a fellow participant. Journey Practitioner coaches are available for private sessions over and above the content of the incredible healing that is available when we roll up our sleeves to discover, clear and heal from our past troublesome events. Freedom is what is available as you use the skill set learned on a day-to-day basis. It takes practise and conviction to walk the talk of healing together.
Click here for more info and to register.
Testimonial:
"Bet is an extraordinary woman who combines passion and inner strength with openness and heartfelt honesty – to great effect. She is a focused and highly efficient event organizer, who handles negotiations and crises as elegantly as she handles individual concerns and difficulties. Bet is a top rate, empathetic and deeply effective personal coach, with expertise in some of the most effective tools for transformation in existence. She is also a highly skilled and effective communicator and an engaging and compelling public speaker and seminar presenter. Bet is a woman who works consciously and with high integrity, and she gets results!"
Kevin Billett, CEO at Conscious Company Ltd, Director of Journey Seminars Ltd